The Internet of Things (IoT) is one of the hot topics when it comes to digitization and disruptive changes to traditional industries. Applying the IoT in the context of a private household is what is commonly known as a smart home. Revenue in the Smart Home market amounts to US$27,649m in 2020 and this is expected to show an annual growth rate (CAGR 2020-2024) of 14.3%, resulting in a market volume of US$47,119m by 2024.
A lot of big companies have entered this field with their own devices and control through their cloud service. If you are a person who dislikes storing your data in the cloud, why not design your own smart home for yourself?
5 open-source home automation projects below can help you solve this problem. Very easy to install and setup on a personal computer or mini-computer like Raspberry Pi – The world's most used board for DIY.
1.CALAOS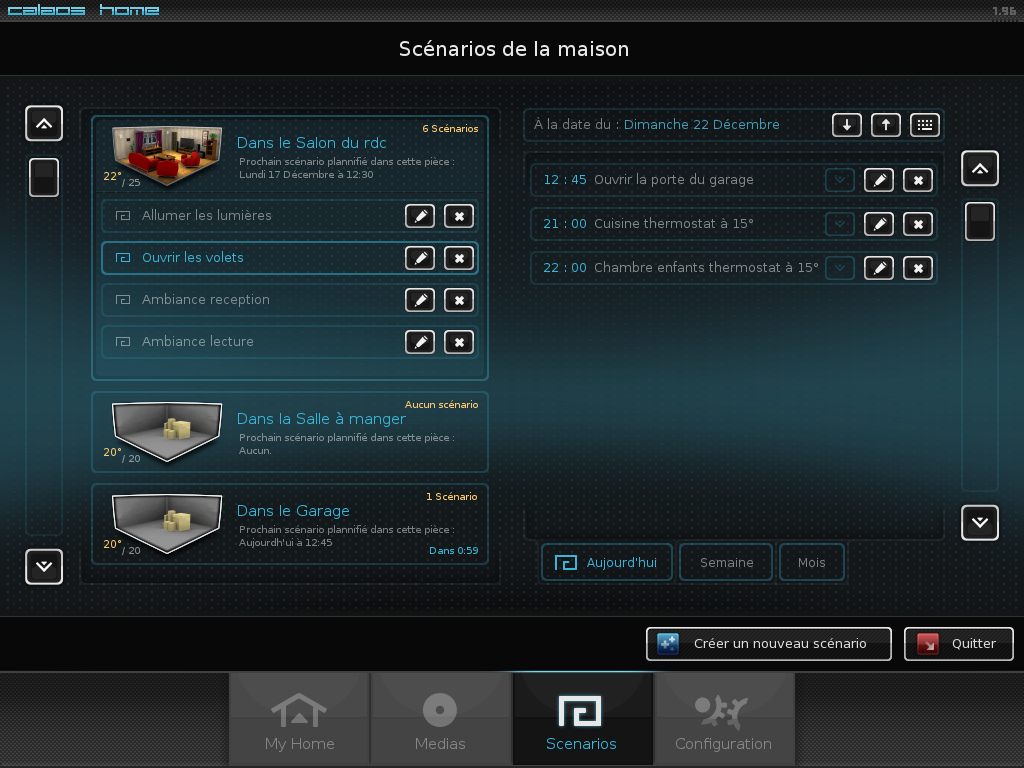 Calaos is designed as a home automation platform, including a server application, touch screen interface, web application, native mobile applications for iOS and Android, and Linux operating system. The Calaos project was developed by a French company, so the support forums are mainly in French, although most documentation has been translated into English. Calaos is licensed under version 3 of the GPL and you can view its source on GitHub. Calaos is running on a lot of hardware include Raspberry Pi.
2.HOME ASSISTANT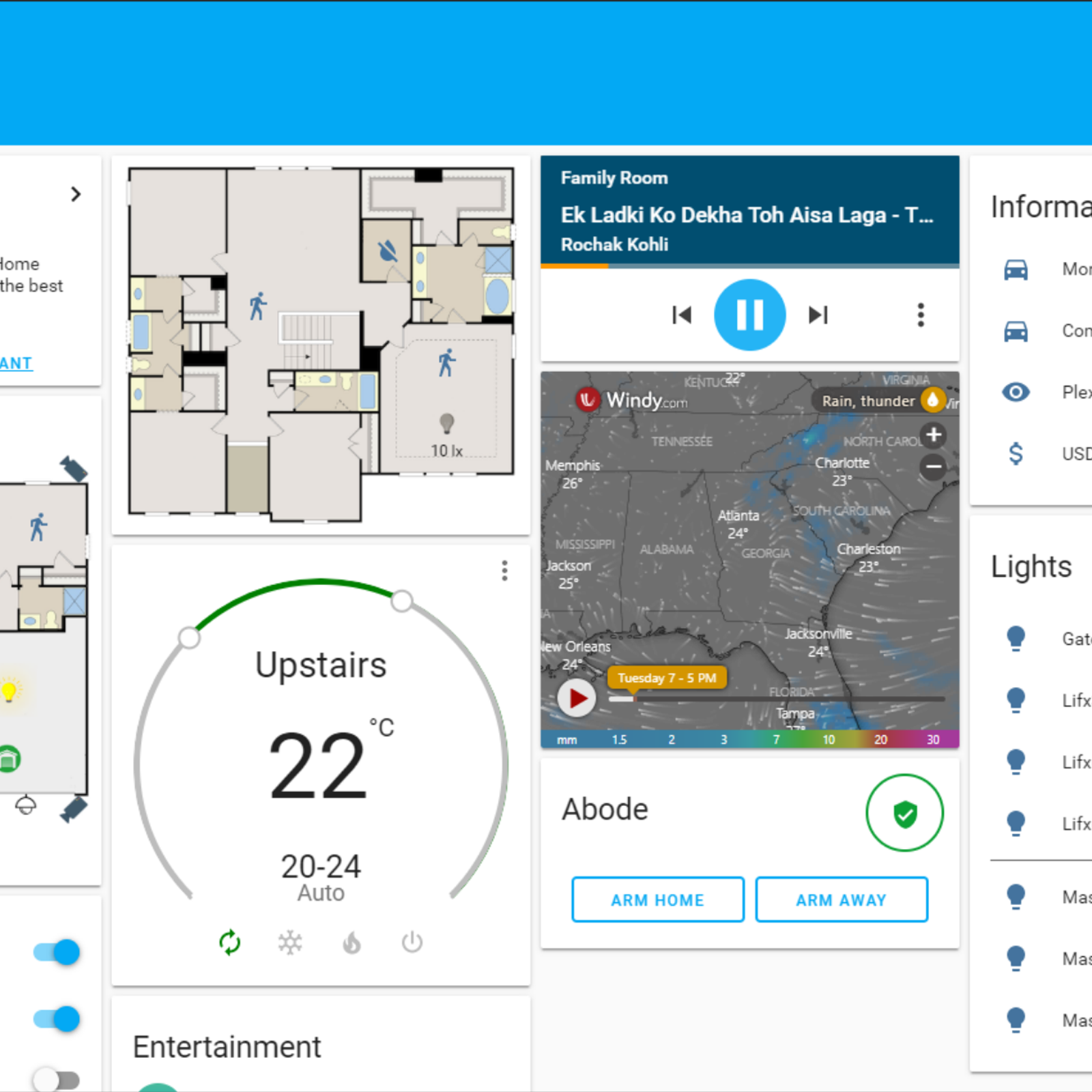 The Home Assistant is an open-source home automation platform, designed to be easily deployed on almost any machine that can run Python 3, from the Raspberry Pi to a network storage device (NAS) and it also has a Docker container for easy deployment on other systems. The tool integrates with numerous open source as well as commercial products, allowing you to link, for example, IFTTT, weather information, or Amazon Echo devices to control hardware from the locks to the lamp. The Home Assistant is released under the MIT license and its source code can be downloaded from GitHub.
3.OPENHAB
OpenHAB (stands for Open Home Automation Bus) is one of the most famous automation tools among other open source solutions, with the large user community and quite a lot of support and integration devices. Written in Java, OpenHAB can be used on most major operating systems and even runs on Raspberry Pi. Supporting hundreds of devices, OpenHAB is designed to make it easy for developers to add additional devices or plugins to the system. OpenHAB also uses iOS and Android applications to control the device as well as design tools so you can create your own user interface for your home system. You can find OpenHAB source code on GitHub licensed under the Eclipse Public License.
4.DOMOTICZ
Domoticz is a home automation system with a library of supported a lot of devices, from weather stations to remote-controlled smoke detectors, and numerous third-party integrations recorded on the project's website. It is designed with HTML5 interface, making it accessible from desktop browsers and most modern smartphones. It is lightweight and runs on many low-power devices like the Raspberry Pi. Domoticz is written primarily in the C / C ++ language under the GPLv3 license and its source code can be browsed on GitHub.
5.MISTERHOUSE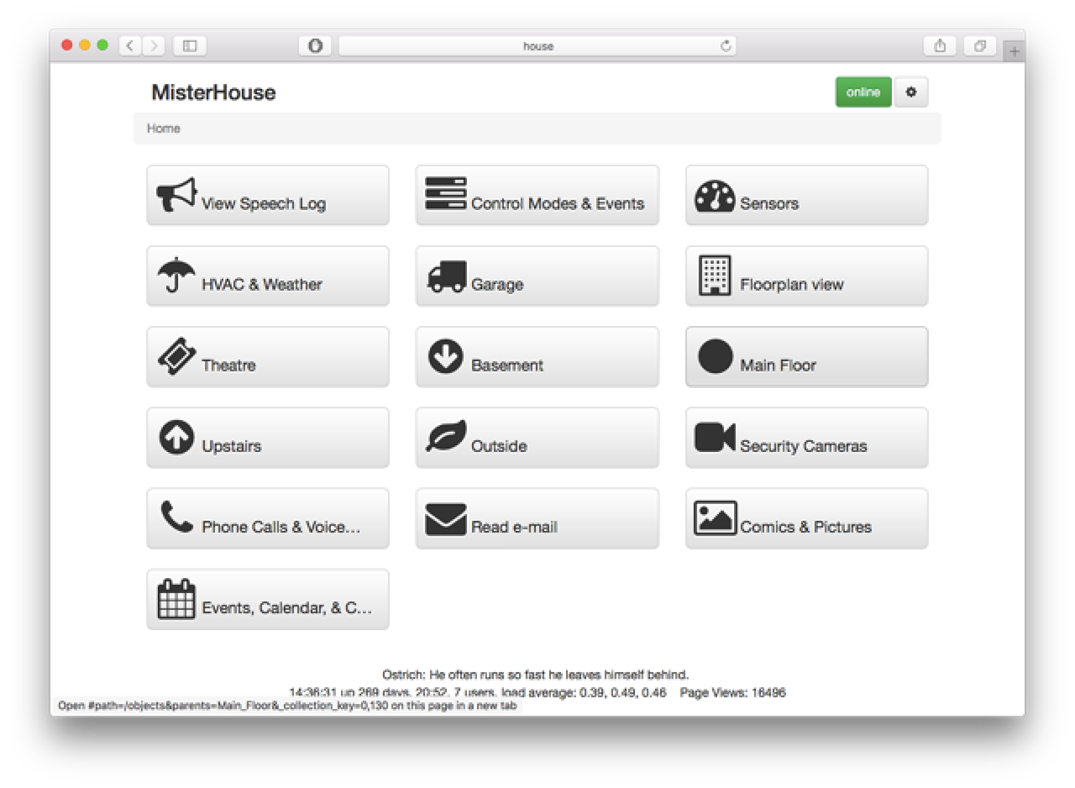 MisterHouse uses Perl scripts to track what is queried from a computer or control anything potentially remote. It responds to voice commands, times, weather, locations, and other events to turn on lights, wake users up, record favorite TV shows, notify phone callers, alert that door and more. MisterHouse runs on Linux, macOS and Windows computers and can read/write from multiple devices including security systems, weather stations, caller IDs, routers, vehicle navigation systems, etc. MisterHouse is under the GPLv2 license and you can view its source code on GitHub.
The Best Raspberry Pi Alternatives
6.OTHER SOURCES